Software Business Management™ (SBM) Company To Share How Software Intelligence and IT Analytics Works Together To Maximize The Value Of Your IT Management & SBM Investments.
LAS VEGAS, NV and JACKSONVILLE, FL -- (October 30, 2017) - Docio®, the premier Software Business Management™ (SBM) intelligence platform integrating technology, data science, and predictive analytics to support the entire software development lifecycle – from product management, product development, and product delivery to security, governance, Total Cost of Ownership (TCO) and more, today announced it will be participating at the 2017 TBM Conference in Las Vegas, November 6th - 9th.
"This is such a cool event, what it really means is that the profession we represent is finally coming of age." – Rob Carter, EVP & CIO, FedEx Corporation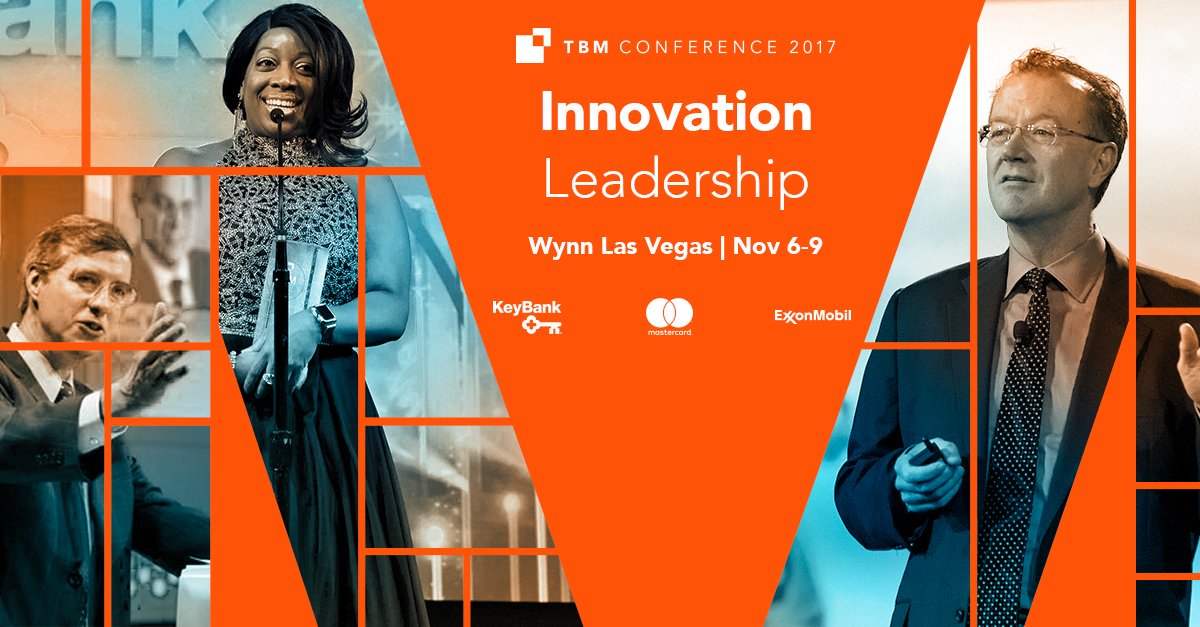 ---
The TBM Conference is hosted by the Technology Business Management (TBM) Council, a nonprofit organization dedicated to developing and promoting best practices for managing IT like a business. The TBM Conference is the only global event dedicated to providing IT and finance leaders with the discipline, standards, and strategies to manage 'the business of IT'. Global 1000 CIOs will come together in Las Vegas to discuss how to create a culture that fuels innovation and helps IT build the products and experiences customers crave.
Technology is powering every major business operation, and because of this, the new role of the CIO is in using that technology to drive digital transformation. However, when 70% of IT's cost structure is tied up in maintenance budgets, that doesn't leave much to fund innovation.
The TBM Conference sets the stage for technology leaders to share applied lessons, tactical skills and proven best practices to drive value for their organizations.
"Docio is the Software Business Management tool the industry has been wanting for years. It is the perfect companion to any IT Management platform. Now, with SBM, the CIO, CTO, and CFO has the full complement of tools they need to be strategic partners and work together as a trusted business management team." – Dan Cavey, Sr. Strategy and Planning Specialist at PNC Bank & TBM Council Principle Member 2011-2015
---
Apptio®, the business management system of record for hybrid IT, is the founder of and technical advisor to the TBM Council, and has invited Docio® to participate in the TBM Conference.
The combination of Docio® to incorporate the proprietary Software Business Management™ (SBM) platform into an organization's existing IT Management investments will unlock critical digital business superpowers by pulling together software development, application, cloud, infrastructure, and network visibility into the same story, extending the visibility and intelligence needed to understand and communicate the true value of IT and software development across your organization.
"The TBM Conference is a perfect event to introduce the Jerry Maguire story to the world," Dan Cavey says. "IT Management: 'you complete me'. Docio: 'you had me at hello'."
Just as sales has CRM and finance has ERP, today's IT leaders need business management systems to manage IT and digital technology investments to plan for the future and communicate the value of IT and software development. IT Management platforms empower IT to review and manage IT investments, and Software Business Management™ (SBM) does the same for custom software and digital investments. Together, both enable IT & Digital leaders to plan for the future by providing greater transparency into costs and engage with peers to analyze and optimize spending for greater results, and increased focus on digital transformation and funding innovation.
In a digital world, where everything is software-defined, Docio® strategically extends the software intelligence functions needed to complete IT Management, bringing complete visibility, agility, and real results, giving you better ROI by unifying your IT and software development, and simplifying both IT Management and Software Business Management™. Docio® is IT Management platform agnostic and can integrate to one or any IT Management platform via Docio®'s open API and connectors in a matter of days, to let IT and software development teams be more agile and focus on core initiatives.
This IT Management and Software Business Management™ approach bridges the gap between digital business, software development, and IT while uncovering new value in these solutions. The collaboration between Docio® Software Business Management™ (SBM) and your IT Management platforms will create a dynamic, holistic view of all your IT and custom software investments, ensuring that business decision makers understand true Total Cost of Ownership (TCO), and most importantly, proper Value-at-Risk (VaR) — at the time when it matters — leading to digital business stakeholder satisfaction.
"Docio is very focused on making our customers successful, helping to make better decisions about their software and product development," said Jeremy Vaughan, co-founder at Docio. "While IT Management applications help manage the business of IT, IT Management platforms can be extended through our purpose-built Software Business Management™ solutions to manage the business of software. The IT Management integration will enable cost optimization, deep granularity and transparency, and better actionable insights to joint clients."
What: TBM Conference 2017
When: November 5-9
Where: Wynn Hotel, Las Vegas
Docio® will be discussing its enterprise software intelligence platform and how to uncover new value in both IT Management and Software Business Management™ (SBM), delivering measurable practices necessary to secure a business understanding of how digital business works and how to create an enabling software development organization around it.
Attendee Sponsors
---
Press Coverage
---