Software Business Management (SBM) Company Continues To Impress KPMG Silicon Valley's Emerging Tech & Venture Capital Practice, Nominated For NASDAQ Entrepreneur Program
SAN FRANCISCO, CA and JACKSONVILLE, FL -- (May 17, 2017) - Docio®, the premier Software Business Management (SBM) platform offering auto-detection Discovery Tools and advanced capabilities in Operational Intelligence, Threat Intelligence, Cloud Analytics, Product Economics, Application Cost Management, and Resource Intelligence to support world-class software development organizations, today announced KPMG's nomination to NASDAQ's Milestone Maker program.
The program is designed to propel talented founders, of all backgrounds, to achieve business success on their terms. NASDAQ Entrepreneurial Center's aim is to help early- to mid-stage entrepreneurs set, hit, and celebrate milestones that drive their businesses forward. Each founder selected for the program will receive a personal business coach, 3–4 business mentors, a customized set of classes, and access to state-of-the-art resources — all calumniating in NASDAQ Closing Bell and Graduation Ceremony.
The informal relationship between KPMG and Docio® kicked off in 2016 at Collision Conference where the teams met. When KPMG's team reconnected with Docio® at Collision in 2017 as one of the Top 50 Emerging Technologies, they were extremely impressed with Docio®'s progress in only 12 months:
"Software development as an industry is not measurable in a meaningful way for business, IT, and digital leaders to make sound decisions in managing the business of software. Early indications show the Docio team is well on their way to solving critical problems for the industry, but also, for organizations leading the digital economy. Docio equips organizations focused on digital technologies with purpose-built applications and a business management system for visibility, collaboration, and governance. They call it Software Business Management (SBM)." - Jules Walker | Director, Emerging Technology Practice – KPMG LLP
About NASDAQ Entrepreneurial Center
The Nasdaq Entrepreneurial Center is a San Francisco-based non-profit organization designed to educate, innovate, and connect aspiring and current entrepreneurs. Established in 2014 with support from the Nasdaq Educational Foundation, the Nasdaq Entrepreneurial Center serves the greater Bay Area community through differentiated events, meaningful entrepreneurial education, and a strong commitment to mentorship. Learn more: http://thecenter.nasdaq.org/
About KPMG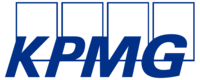 KPMG is one of the world's leading professional services firms and the fastest growing Big Four accounting firm in the United States. With 90 offices and more than 29,000 employees and partners throughout the US, KPMG is leading the industry in new and exciting ways. KPMG's size and strength make them much more agile and responsive to changing trends. Learn more: http://www.kpmg.com/US
About Docio
Docio® pioneered the Software Business Management (SBM) category to provide IT & Digital leaders a SaaS-based solution suite for running the business of software – applying modern software development standards and practices combined with machine learning – to understand and manage the value, quality, risks, and costs of software.
Docio® is the premier SBM platform integrating technology, data, and analytics to support the entire product lifecycle – from management, development, and delivery to governance, compliance, and maintenance. The platform delivers fact-based transparency, complete visibility, actionable insights, benchmarks, and real-time data with deep granularity across the application portfolio, providing better customer outcomes, cost savings, and business-aligned decisions for today's complex digital environments. By integrating leading practices, enabling functions, and the right metrics in a single source of truth, Docio® helps world-class software development organizations reduce risk, improve efficiency, drive operational performance, and enable innovation across every business unit. Learn more: http://www.docio.io/